S-in motion® study cuts seat weight by almost 20 percent
ArcelorMittal's S-in motion® solutions have helped carmakers achieve significant weight reductions on their vehicles with the most advanced high strength steels available today. Front seats are the latest vehicle component to be examined as part of S-in motion® - and the weight saving potential is significant.
The S-in motion® Front Seats project identified where advanced high strength steels (AHSS) could be used to optimise and lightweight components while maintaining safety and performance. The scope of the study was a typical front seat for a C-segment passenger vehicle.
With commercially available seats weighing between 11.5 and 12.8 kilograms, the S-in motion® team first defined a baseline seat which weighed in at 12.4 kilograms. Their goal was to cut this to around 10 kilograms per seat using an optimised design and the latest AHSS.
Design optimisation to reduce weight
The Global R&D team looked at a range of steel solutions including high strength low alloy (HSLA) grades, and more advanced dual-phase and complex-phase steels. Fortiform® – ArcelorMittal's range of steels for cold forming was also considered. As a third generation AHSS, Fortiform® provides the opportunity for additional weight reduction thanks to its higher mechanical properties and excellent formability. Fortiform® is particularly suitable for automotive parts with complex shapes which require crash resistance.
The use of AHSS was combined with part redesign to take maximum advantage of the advanced mechanical characteristics of the new steels. These parts included the backrest side-member, cushion side-member, gusset, and brackets. Some parts, such as the backrest side-member were redesigned by the S-in motion® team to reduce the number of parts. This reduced both weight and assembly time without affecting safety.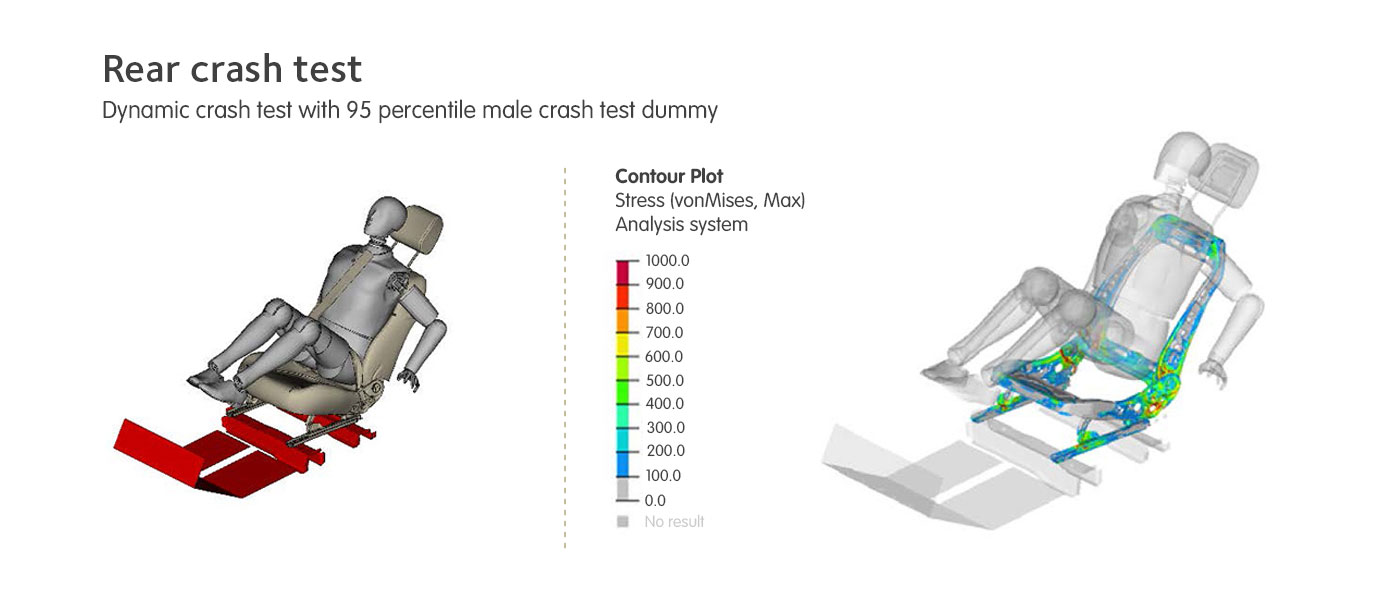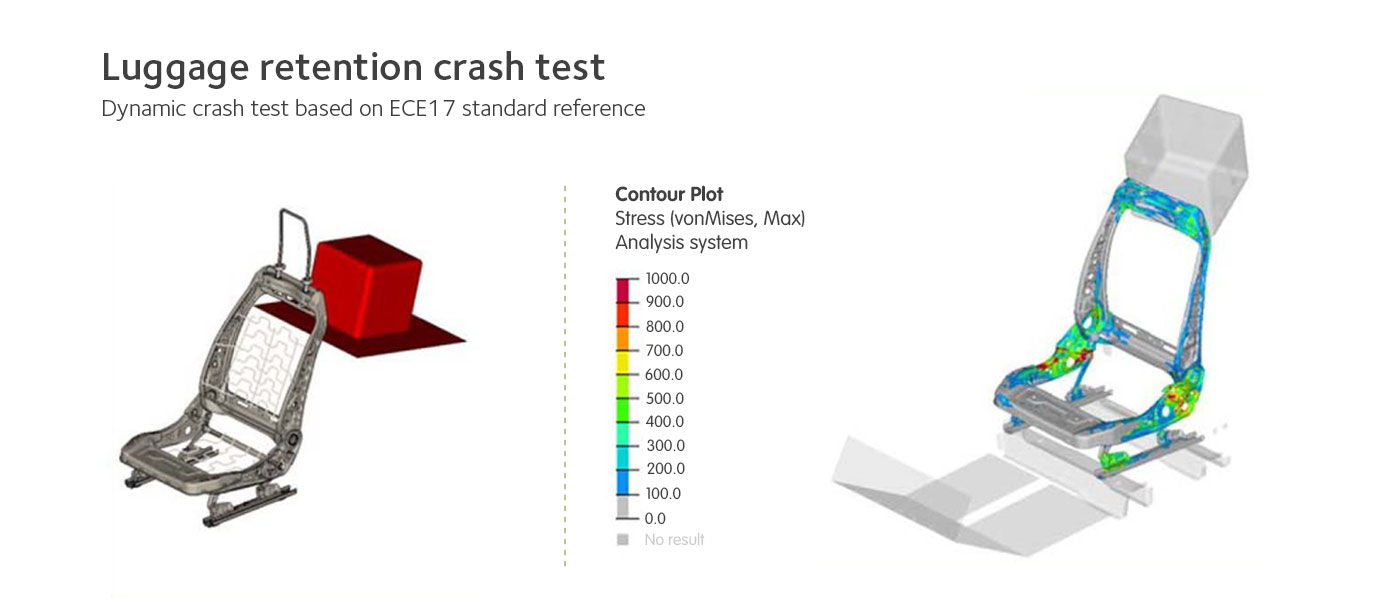 Significant weight reductions realised
Two S-in motion® front seat designs were developed as a part of the project. The first – known as the Ultimate design – reduced the weight of the seat from 12.4 to 10.1 kilograms, a saving of 2.3 kilograms (18.3 percent) per seat. With two front seats, the total saving could be 4.6 kilograms per vehicle.
The second solution – the Efficient design – reduced the weight of the seat to 10.4 kilograms, a saving of 2.0 kilograms (15.5 percent) per seat. However, this solution is achievable at a slightly lower cost to manufacturers. In high-volume production (over half a million seats per year), both S-in motion® seat designs can reduce costs.
The two options allow seat makers to achieve a compromise between weight savings and cost without affecting safety. Both options were validated against crash load cases (front and rear crashes and luggage retention) and static load cases (seatbelt anchoring, and backrest and cushion stiffness). Material failure analysis was also performed. In all cases, both S-in motion® seat concepts performed according to design standards for passenger vehicles.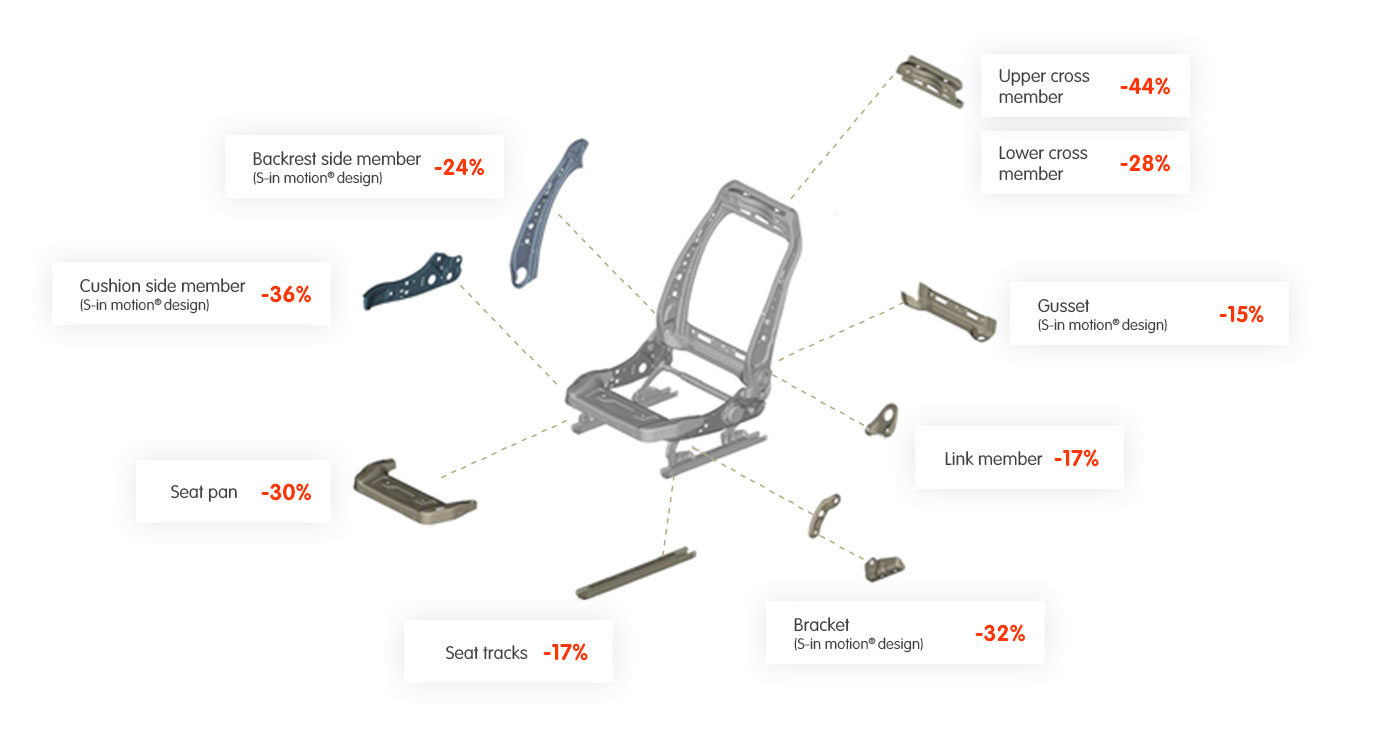 Although the S-in motion® Front Seats study looked at front seats for a C-segment vehicle, the solutions are applicable to other vehicle segments. The S-in motion® seats would fit most C- and D-segment vehicles. The new S-in motion® seat designs will be rolled-out to customers in the last quarter of 2017.
Original source:
https://automotive.arcelormittal.com/front_seat